About Us
Founded in 2011, Christiane Chabes Turismo is a sales representation company specialized in tourism marketing services and consulting. The company is active in 03 segments:

dedicated service to trade promotion of international tourism products, such as: hotels, destinations, entertainment and incoming agencies; to the best of the  Brazilian travel community (agencies and tour operators), as well as to corporate clients and Brazilian journalists.
Main clients: Opéra Cadet Hotel, General Hotel, Le Parisis Hotel, Vinuales Hotels, Centre des Monuments Nationaux, Le Havre Tourism, Chamonix Promotion and Barrière Group.

dedicated service to the organisation of events and congress and to trade promotion of tourism products, with focus on fast action, such as:
– Organization of and escorted visits for sales calls
– Organization and support for the realization of congresses and seminars
– Organization of training sessions
– PR services
– Compilation and sending of e-newsletters to the tourism industry
– Organization of and escorting of famtrips
– Translation services for promotional documentation
– Organization of tradeshow booths and support during professional exhibitions
– Production and distribution of invitations and RSVP's for professional events
Main clients: Courchevel Tourism, Lisieux Tourism, Deauville Tourism, Rouen Tourism, OTC Paris, CRT Paris Ile de France, Galeries Lafayette, Cabaret Paradis Latin and Switzerland Tourism.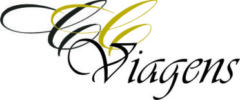 dedicated to the organization of domestic travel arrangements for our clients (CCHotels and CCEventos), as well as organization of international and national leisure travel for individual clients with tailor made programs under the themes of culture, wellness and nature.